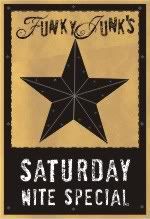 I linked to Funky Junk Interiors Saturday Night Special & Tatertots & Jello's weekend wrap-up party. Head over & join the fun!
Maybe it is that I am anxiously awaiting cooler weather, but I've got that Halloween feeling this week. Crazy I know. It is over a month away. But just barely!
Overwhelmed by the sweet aroma of Candy Corn in Target yesterday, I couldn't resist picking up a few bags. You can do so many things with candy corn, outside of the obvious...eating it!
Like this! These topiary jars are fairly expensive at craft stores, but I found this one for $5.99 at Marshall's. The glass lid doesn't fit exactly perfect, but you can't beat the price.
I made a tag for it out of scraps in my craft closet, after seeing an idea from
Shelley Smith at House of Smith's
.
Target also has some great little spiders in the Dollar Bins. I picked up a few to fill another topiary I already had at home. Here is a tip I have found through trial and error, fill your jar with something cheap like rocks or glass marbles to fill up some space in the bottom.
Like this!
Group it with a few other things and you have an inexpensive Halloween-y centerpiece for any room!